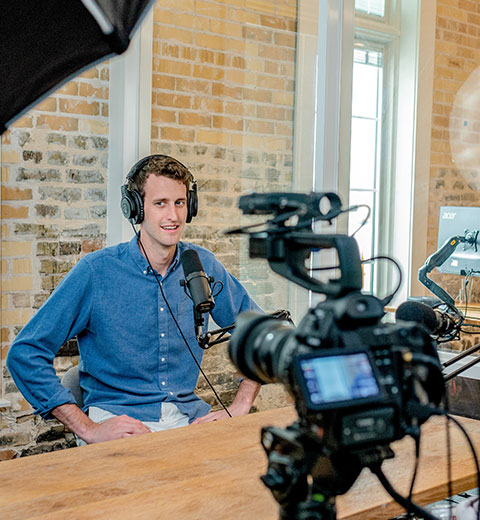 ACCOUNT BASED MARKETING CAMPAIGNS
Events & Webinars
Although face-to-face meetings have many advantages, coordinating logistics can be very challenging especially in a world beyond COVID-19. So whether you are introducing new products or services, nurturing relationships, gaining trust with your audience or simply creating a venue for dialogue, B2B webinars are going to be a an effective marketing channel for your business.
A webinar (or web seminar) is a live online educational presentation during which participating viewers can submit questions and comments. It allows a speaker from the hosting organization/company to share PowerPoint presentations, videos, web pages or other multimedia content with audiences that can be located anywhere.
What makes webinars effective is that they're a two-way form of communication where the attendees and presenters give, receive and share information with each other, in real time.
Why should I do Webinars?
With a global pandemic taking the world by storm and forcing people to work from home, webinars have seen a resurgence in popularity and usage across the globe.
While in-person meetings have long been necessary they are often incredibly expensive. Webinar meetings take care of these issues. It is now possible to host regular meetings with your staff or potential clients around the world with relatively minimal expense.